Every morning this week, I have woken to the sound of rain pattering on the roof.  Although that seems quaint, I've had enough of these dreary days! It's makes me want to just have a cup of tea, curl up under a comfy quilt and begin winter hibernation.
Having comfy quilts around the house can help getting through these winter months be just a little more bearable. Its a small consolation prize, but I'll take it.
This Diamond Stitch Quilt from Urban Outfitters is a perfect neutral. It has some subtle texture that could work in just about any room.
This colorful number from Lush Decor is available at Wayfair and it's a steal. Seriously thinking of getting it for the guest room.
This pairing from Crate and Barrel is a bit goofy but I like it. Especially if its just a temporary set up or used at a holiday cabin.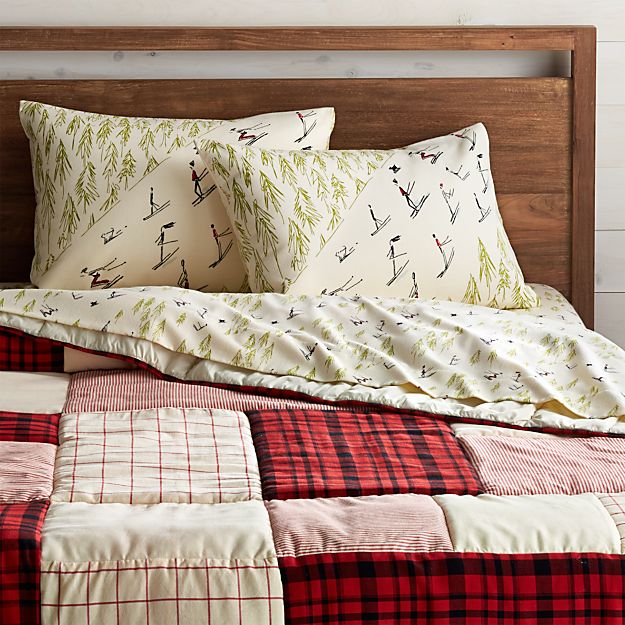 This is a fun number and would work well for someone younger or in college. It looks a little cheap in the picture but Target bedding is surprisingly good quality for the price point.  You just have to sift through some of the bad apples.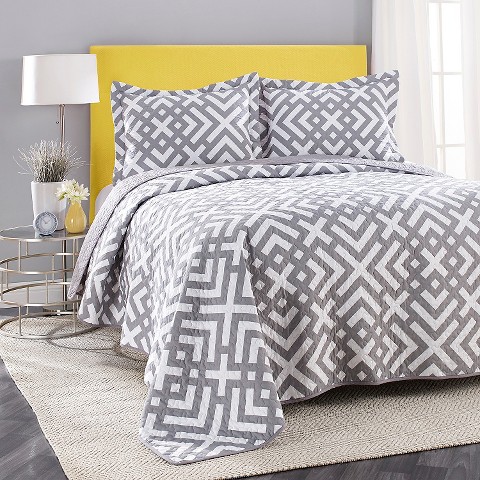 For another neutral, that is a bit more feminine, this set from West Elm is flirty but subtle.
I can't be the only one who just wants to crawl under a big comforter and quilt and take the month off , can I?