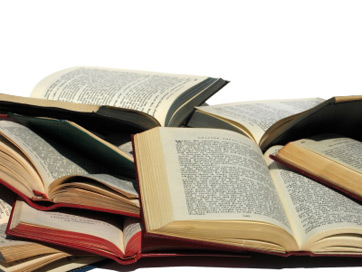 So, last August I started with a goal of reading one autobiography a week and it evolved into something pretty different. I grew tired or reading autobiographies for a few reasons. When I'm traveling it is hard to find autobiographies I want to read and usually they are so big that they are a hassle to lug around. (I'm not sold on the kindle-like things business.) Also, since I was writing non-fiction, supposedly it is better to read other good non-fiction to help you become a better writer. It made sense so I decided to take that advice. Finally, I was just getting sick of reading people's life stories. I needed a change. Although I didn't stick to my initial goal in the end I read much more than I have in the last few years and have rekindled my love for reading.
And as cheesy as this will sound, and it will sound VERY cheesy, as many places as my travels took me this past year and a half, none compare to the places I visited through books. Books are really and truly a magical thing.
Below is a recap of the books I read. In the beginning I was still expecting to write a review of what I'd read but as you'll see- that didn't happen. Disclaimer: Many of these reviews are not pretty.

12: This Side of Paradise by F. Scott Fitzerald- 5/5
Although I have read this book many times, it is always worth another read. Who knows if we will ever see the likes of an Amory Blaine again in the literary world? According to Wikipedia, this book made Fitzgerald famous overnight. The initial printing sold out in three days and just ten days later he was married to the love he lost in the book!
It's interesting to read books that are memoirs veiled as novels. Whenever I sit down for the writing process I'm not sure how much I'm allowed to borrow from the real world. In one sense, it is all borrowed from the real world.

13: Russian Debutante's Handbook by Gary Shteyngart: 3.8/5 – I read this book at the recommendation of my friend Jordan and also because it was one of three books in his flat when I visited. It was entertaining and perfect accompaniment to a week in Belgium.

14:The Global Soul by Pico Iyer: 4.1/5 – There were so many passages from this book that I really loved or related to. The begining was full of fascinating tid bits but as the book wore on I wanted to take out an editing pen and cut out chapters all together.

The author is ethnically Indian, with a British accent, raised in the US and London and now living in Japan. All these various identity markers have left him feeling somewhat like he has no place in the world to call home and no sense of belonging.

Iyer discusses the dilemma of the global soul. He tells the stories of friends who fly over 150 days of the year, those who have won the 'ultimate frequent flyer' contest and are given one month of unlimited global travel.

Increasingly, we have friends like that. Friends who are never in one place, who travel all week long for work, who have offices scattered all over the world, for whom home because a word that invites a chuckle.

And perhaps more commonly we all have friends like Feraz, who was born of Indian parents in Wales, grew up in London, moved to the mid-west of the United States for half his life and now shares his time between London and Istanbul. (Strikingly similar to Iyer's background except he now spends his time in Japan)

Iyer tells many stories that an immigrant can relate to. When you go back home and meet people that think that because you are American you are salvation in human form. That you can take them to America too. You nod your head in the beginning. Saying, insha'Allah, God willing, trying not to let your eyes cast with insinceeity betray you.

We create these extremely unnatural lives and then we have to go to extremes to compensate for them. We criss-cross across the world, we move and move until the idea of home is completely foreign.

15: The Curious Incident of the Dog in the Night Time: 4.4/5- good quick read. takes real skill to write a book from the perspective of the boy.

16: Running With the Family by Michael Ondaatje: 3.7/5- The memoir of the author of the English Patient. pretty well done.

17: Son of the Circus by John Irving- 4/5- really interesting look into India. didn't hate it as much as I dislike most south asian lit.

18. No One Belongs Here More Than You by Miranda July- 4.5/5- great quick read with quirky stories.

19. Natasha and Other Stories by David Bezmozgis- 4/5- another great book of short stories

20. A Wrinkle in Time by Madelieine L'Engle- 5/5 – classic- no need to elaborate

21. Consider the Lobster and Other Essays by David Foster Wallace- 5/5- especially loved Up Simba- McCain rules!

22. Chekhov: Collected Works by Anton Chekhov- 5/5! my introduction to Chekhov- absolutely loved him- there is no short story writer that touches him today.

23. The Great Gatsby by F. Scott Fitgerald- 5/5- i highly recommend reading old favorites or old things you were forced to read in high school. totally different experience this time around.

24. Crime and Punishment by Fyodor Dostoyevsky – 3.8/5- i liked it… but i didn't. took me ages to read.

25. In Defense of Food by Michael Pollan- 5/5- must read!!!! it should change the way you eat and approach food in the West

26. The Surgeon of Crowthorne: A tale of murder, madness and the love of words by Simon Winchester- 5/5! incredibly amazing to read about the great pains it took to create the first oxford english dictionary

27 El Diego: The Autobiography of the World's Greatest Footballer by Diego Maradona- 5/5- the title says it all doesn't it?

28. Bit of a Blur by Alex James- 5/5- quick read and an interesting look at the highs and lows of being a rockstar

29. Bliss: A Novel- O.Z. Livaneli- 5/5 – one of the best and most honest depictions of Istanbul I have read yet.

30. The Bell Jar by Sylvia Plath- 4.2/5- loved her biography and was a bit disappointed by this in comparison

31. Who Ate All the Pies? The Life and Times of Mick Quinn by Mick Quinn- 3.8/5- good read but really vulgar at times. made me kind of hate soccer at points

32. A Long Way Gone-Memoirs of a Boy Soldier by Ishmael Beah- 5/5- a great look into the war in Sierra Leone and the makings of a boy soldier

33. The Devil and Miss Prynn by Paulo Coelho- 3.6/5- my problem with Coelho is that he is too obvious. there seems to be no art to his writing.

34. The Zahir by Paulo Coelho- 3.4/5- eh- not a huge fan

35. The Eye by Vladamir Nabokov – 4/5 quick read- good read

36. The Life of Insects by Victor Pelevin and Andrew Bromfield- 3.5/5- loved it at parts but felt like i was pushing through a lot of it

37. A Portrait of the Artist as a Young Man by James Joyce: 1/5 only Joyce I've read so far- didn't like it

38. The Journals of Anais Nin: Volume 4 by Anais Nin: 5/5!! (Although at some points you think okkk i get it!)

39. Homage to Catalonia by George Orwell- still reading but won't likely finish now i have more access to books i really want to read

40. Love in the Time of Cholera by Gabriel Garcia Marquez- 5/5- loved it.
41. 100 Years of Solitude by Gabriel Garcia Marquez: 5/5- what a great journey!
42. Reconciliation: Islam, Democracy and the West by Benazir Bhutto: 4.5/5- although i always talk about how much I can't stand the Bhuttos- every time i read one of Benazir's books, I have to give her mad intelligence props.
43. Confessions of an Economic Hit Man by John Perkins: 4.2/5- this book has its critics but still pretty bone chilling and interesting at points

There are some books I missed so I probably hit around 48 which was not too far off my goal but want to make sure to get to 50 this year. Also, this time I am keeping the categories open and want to be more consistent of writing my thoughts down afterwords. I hate the idea of reading without reflecting. It seems like half the fun of reading is gone then. I am at about four books for this year and hopefully I'll get to writing about them verrrry soon!